Supporting Leadership Equity and Excellence
This significant annual event represents a key platform for women in police, defence and emergency services organisations to enhance their leadership knowledge and capacity. The purpose of the Summit is to contribute to the development of resolute and effective women leaders through skills development, role -modeling, expert advice and strategic sector-based networking.
Friday 24th March 2023
Interactive Online Event
The Police, Defence
and Emergency
Services Women's Leadership Summit
Janet Horton
Senior Facilitator and Executive Coach, Women & Leadership Australia
Janet is passionate about growing organisations and the people who work in them. After successfully navigating her way through careers in Finance and IT, Janet became fascinated with how individuals and organisations change. Consequently, she obtained her Masters in Organisational Coaching and ran an organisational change consultancy for 5 years. Janet has come to believe that through skilled leadership, it is possible to change our work environments so that they increase both employee well-being and business performance. See complete bio.
Summit Overview
The Women's Leadership Summit is a significant annual event for female personnel at all levels of the Police, Defence and Emergency Services sector. The event offers a unique opportunity for women across a wide range of organisations to connect, share their experiences and develop their leadership capacity. Created by Australia's leading authority on women's leadership, Women & Leadership Australia, the Summit is supported by a wide range of stakeholders throughout the sector.
Featuring international keynote presentations
Due to the continuing uncertainty around COVID-19, and with the intention of safeguarding the health and wellbeing of Australia's emergency response professionals, the 2022 Summit will once again be delivered as a fully interactive online event. The format of this year's event has enabled a select number of inspirational international speakers and presenters to be included in the agenda. It is also hoped that the online format will assist participating organisations to include a wider range of personnel, especially those based in regional and remote locations.
84% of attendees strongly agree summit presenters are highly stimulating and engaging​
85% of attendees strongly agree summit content is useful in their everyday role​
84% of attendees strongly agree summit content was appropriate for their leadership level
During the Summit, participants will hear from a number of inspirational speakers about their leadership/career journeys and the key elements that have contributed to their success. Armed with this valuable insight, participants will identify their own unique gifts and talents and begin to create their personal brand and message.
Where to from Here? Learning from challenge, complexity and uncertainty
Guiding our organisations through the coronavirus pandemic and continuing to prioritise patient care has placed extraordinary demands on health sector leaders across Australia and the world. The world as we knew it has changed, and for many, some level of ambiguity and change will remain. This critical juncture presents a timely opportunity to reflect and learn from our recent experience and rethink the way we have done things in the past.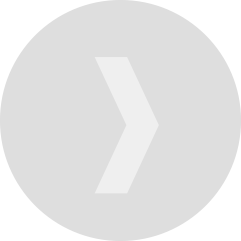 Dr Janet Smith
Program Director, Women & Leadership Australia
Dr Janet Smith is the Program Director for the Australian School of Applied Management (ASAM), Women & Leadership Australia (WLA) and the National Excellence in School Leadership Institute (NESLI). Her role involves workshop facilitation, leading national and international leadership summits, teaching face-to-face and online leadership courses, course design and executive coaching. Janet has previously worked extensively as an Associate Professor in Higher Education, focusing on educational leadership, gender, coaching, mentoring, emotional intelligence, communication, reflective practice and well-being. See complete bio.
Hannah
Graf
​Captain, British Army; Ambassador, LGBT Sport; Patron, Mermaids Charity
Professor Tracy
Smart AO
​Professor, Military and Aerospace Medicine, Australian National University; Air Vice-Marshal (Ret)
Alex
Blackwell
​World Cup & Ashes winning cricket Captain; Genetic Counsellor; Patron @prideinsport
Lieutenant Colonel
Eileen Hall
​Cultural Advisor, Regional Force Surveillance Group (RFSG), Australian Army; One of the highest-ranking Indigenous Soldiers in Australia
Colonel Timothy
Rutherford
​Commanding Officer of the 51st Battalion, The Far North Queensland Regiment, Australian Army; Commander of the Defence's NT COVID-19 response
Inspector Gai
Bolderrow
​Inspector, Forensic Services Command, Queensland Police; QPS Representative, Queensland Government LGBTI Roundtable and the Pride in Diversity Executive Ally Network
Barbara
Olah
​National Manager, Women's Development, Fire and Emergency New Zealand
Shamsa
Lea
​Senior Manager, Deloitte; Co-Founder, #PropelHerAUS; Veteran
Elizabeth
Murphy APM
​Chief Operations Officer, Ambulance Victoria
Did you know that most attendees of our summits and programs report that they sometimes hear an 'inner imposter voice'? Learning how to manage that voice is a mindset choice. With practice we can learn to recognise it and choose a more effective response. In this Development Session, we will learn how to interrupt that voice when it arrives and replace it with a more helpful one.
Taming the Imposter Voice
Suzi
Finkelstein
​Chief Executive Officer, Women & Leadership Australia